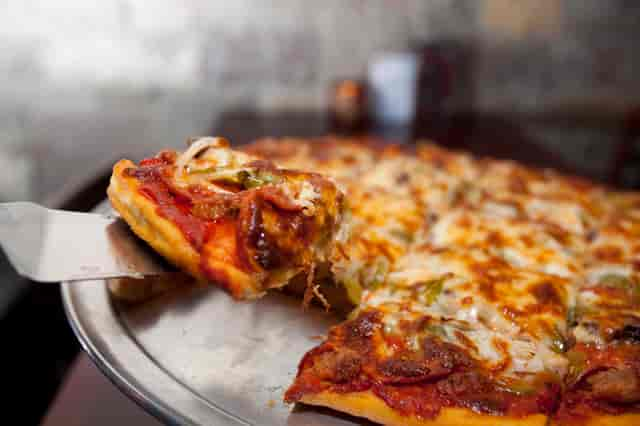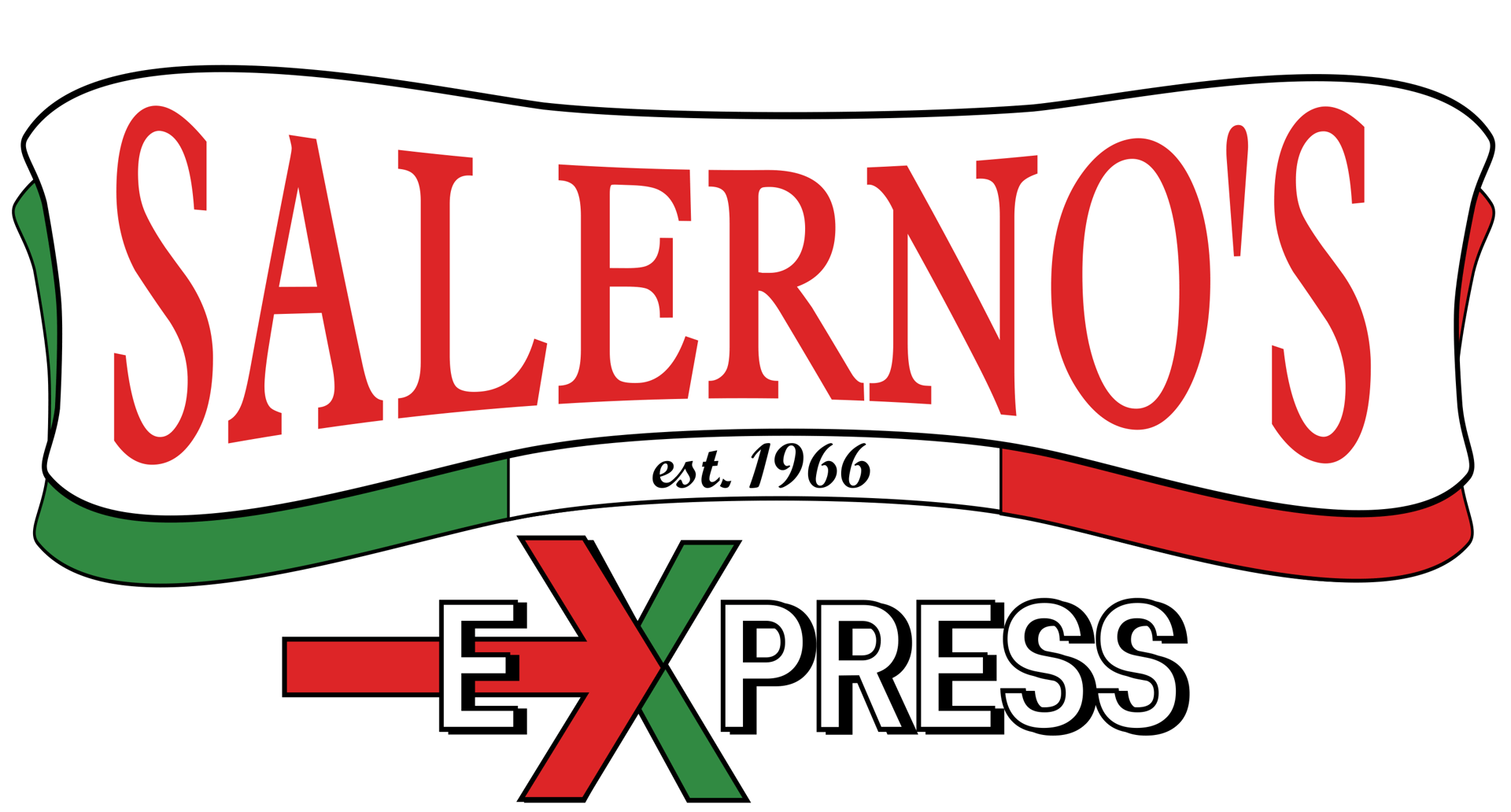 Carryou & Delivery Located Inside The Piazza
Become a VIP
Receive updates on special events, new menu items, menu reviews, and more!
Dine-In Menu
Salerno's Express Menu
This is our carryout & delivery menu. Located inside the PIAZZA in Aurora, IL.
"Original" Salerno's - Make Your Own Pizza
Begins with traditional Italian crust, tomato sauce & cheese. Thin crust available upon request. Gluten free available in 10" only add $3. 

Toppings: Anchovies, Ground Beef, Ham, Pepperoni, Sausage. Artichoke, Black Olives, Green Olives, Green Peppers, Ham, Hot Giardiniera, Jalapeños, Mushroom, Onions, Pineapple, Spinach, Tomatoes, Zucchini

Premium Toppings: Bacon, Canadian Bacon, Chicken, Italian Beef, Ricotta Cheese
Specialty Pizzas
Traditional Italian crust, thin crust, and extra thin crust available upon request

Our specialty pizzas were uniquely created with taste in mind. deletions are ok, no substitution of toppings.
Calzones
Calzone Fillings: $1.00 Each
Anchovies, Ground Beef, Ham, Pepperoni, Sausage, Artichoke, Black Olives, Green Olives, Green Peppers, Hot Giardiniera, Jalapeños, Mushroom, Onions, Pineapple, Spinach, Tomatoes, Zucchini

Calzone Premium Fillings: $1.50 Each
*Bacon, *Canadian Bacon, *Chicken, *Italian Beef, *Ricotta Cheese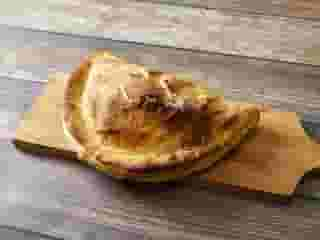 Calzone
$7We take our specialty dough and stuff it with a blend of cheeses and our homemade marinara sauce and then bake it to perfection

Fillings: $1.00 Each
Anchovies, Ground Beef, Ham, Pepperoni, Sausage, Artichoke, Black Olives, Green Olives, Green Peppers, Hot Giardiniera, Jalapeños, Mushroom, Onions, Pineapple, Spinach, Tomatoes, Zucchini

Premium Fillings: $1.50 Each
*Bacon, *Canadian Bacon, *Chicken, *Italian Beef, *Ricotta CheeseAdd Your Favorite Toppings (Max 5) +$1Your Favorite Premium Toppings (Max 5) +$1.50
Chicken Wings
Chicken Wings are cooked to perfection and smothered in the sauce of your choice. (approx. 7 wings per order)
This is the carryout & delivery menu for Salerno's Express - located inside the PIAZZA in Aurora.

+The Illinois Department of Public Health advises that eating raw or undercooked meat, poultry, eggs or seafood poses a health risk to everyone, but especially to the elderly, young children under age 4, pregnant women, and other highly susceptible individuals with compromised immune systems. 

*We reserve the right to limit quantities - *Prices subject to change without notice