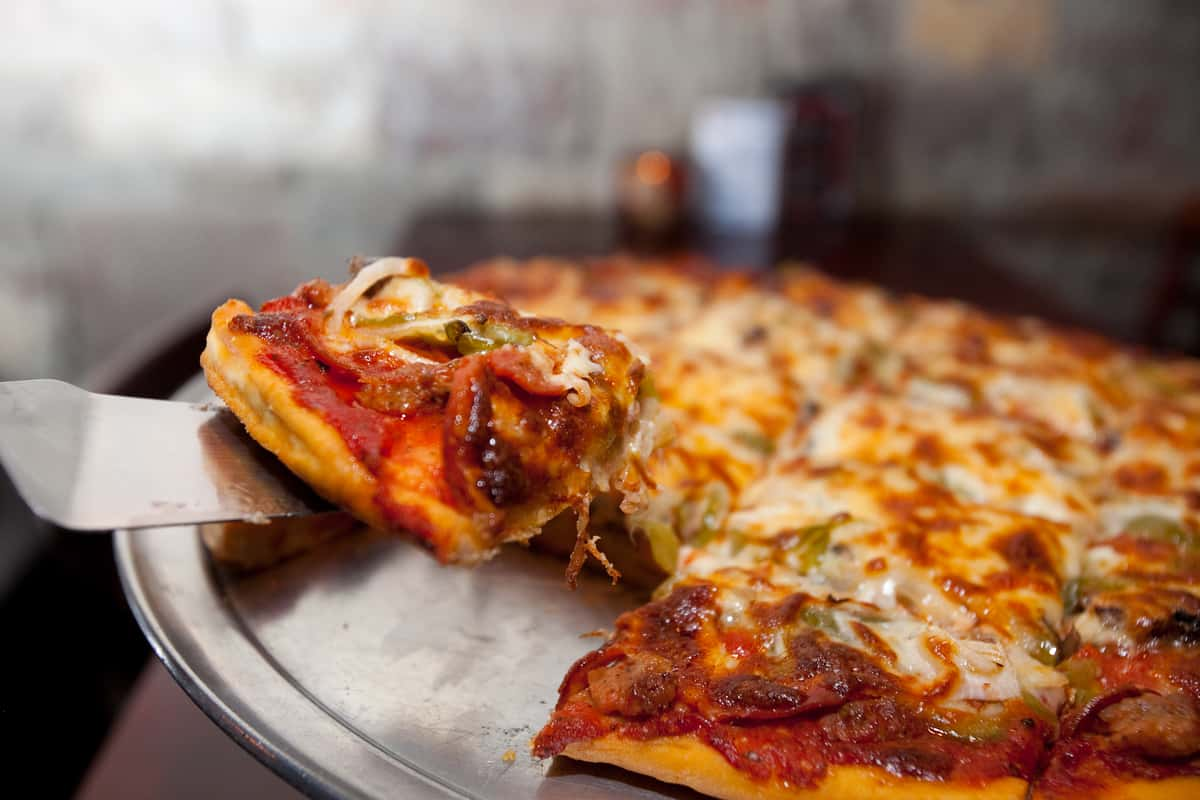 Catering
Become a VIP
Receive updates on special events, new menu items, menu reviews, and more!
Catering
Salads
Chicken and tuna salad also available!
Extra Dressing $3.50 for half pan / $5.50 for full pan
Specialties by the Pan
All order include bread. Gluten-free pasta available upon request.
Salerno's Paninis and Subs
Panini/subs with choice of homemade panini bread, multigrain or french bread. Choose up to 3 varieties. Minimum order 10 sandwiches. Priced per item.
Added to all sandwiches: mixed greens tossed in Italian dressing.
Salerno's Wraps
Added to all wraps: mixed greens tossed in Italian dressing
Pizzas
Thick and thin crust pizza! Soft or very thing crust available upon request.

Baby - 8" | Small - 10" | Medium - 12" | Large - 14" | X-Large - 16"

Additional Ingredients: Cheese, Sausage, Onions, Mushroom, Tomato, Bacon, Pepperoni, Canadian Bacon, Green Onions, Green Pepper, Roasted Eggplant, Black Olives, Anchovies, Garlic, Green Olives, Jalapenos, Spinach, Sun-Dried Tomatoes, Pineapple, Fresh Basil, Kalamata Olives, Giardiniera 

Premium Ingredients: *Goat Cheese, *Ricotta Cheese, *Fresh Mozzarella, *Grillled Chicken, *Italian Beef, *Portabella Mushrooms, *Red & Yellow Roasted Peppers, *Artichoke Hearts, *Shrimp, *Proscuitto
Tight Budget? No Problem!
Featured
Tight Budget? No Problem!
Your choice: Rotini, Linguini, Mostaccioli, Rigatoni, Spaghetti or Orecchiette with your choice of sauce - meat sauce, marinara, garlic and oil, alfredo, florentine or vodka sauce

Pizza (Up to two toppings) - 3 XL pizzas for every 20 people
Minimum 20 People.
Includes homemade Italian bread.Per Person $7